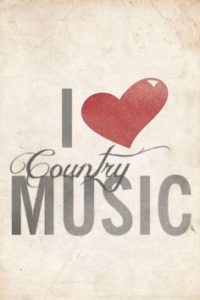 He enjoys listening to music while working out, playing sports, driving in his Cobra Terminator, taking a shower, hanging out around the house, and spending time with friends. Music is a great way to take your mind off work and to simply have a good time and enjoy the moment.
Peter Lagreca especially enjoys country music as well as classic rock.
While country music has evolved and changed over the years, Peter enjoys listening to a wide variety of artists. Some of his favorite country artists include:
-Kenny Chesney
Kenny Chesney is one of the most well known country singers of today, earning high recognition for many hit songs and albums. Among a multitude of other awards, The Country Music Association has honored him as Entertainer of the Year in 2004, 2006, 2007, and 2008. Peter Lagreca loves all of his songs old and new, including:
Down the Road
El Cerrito Place
Living in Fast Forward
Never Wanted Nothing More
Beer in Mexico
Don't Happen Twice
I Go Back
No Shoes, No Shirt, No Problems
-George Strait
George Strait is one of the greatest and most influential artists in country music. His first hit, "Unwound" came out in 1981 and he has become a legend ever since. Selling over 100 million records across the globe, George Strait is noted as one of the best-selling musicians of all time. Peter Lagreca has been listening to George Strait since he was a young kid. Some of his favorite songs include:
Baby Blue
I Cross My Heart
Amarillo By Morning
As for classic rock artists, Peter Lagreca is a big fan of AC/DC, Steve Miller Band, James Taylor, Chicago, Billy Joel, Bruce Springsteen, Queen, David Bowie, Eric Clapton, and Elton John. Connect with Peter Lagreca on Stumbleupon for more of his music favorites.